Chiang Mai Ultimate / Flying Disc / Frisbee
Chiang Mai Ultimate has been established since 2005 and is being kept alive and vivid by many people, Thais and Foreigners.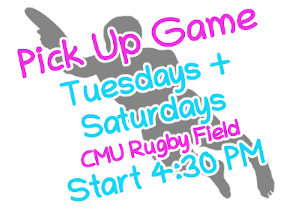 We play pick-up games, host hat tournaments, and take our team "Lanna-nana" to several tournaments. We are also currently forming and training a new women's team.
If you are interested,
best come to our Pick Up Games or contact us on Facebook (click on the link) where every member can read and reply,
or write an email to info@chiangmaiultimate.com.
This is a nice short video from one of our Pick Up Games (April 2022)
What is Ultimate Disc?
Ultimate is a non-contact, self-refereed team sport played with a flying disc ("Frisbee"). It is played on a football-length field with two end zones; the goal of each team is to catch the disc in the opposite end zone. Men and women often play together, even at the highly competitive levels. Ultimate relies heavily on the Spirit of the Game, which emphasizes honesty, excellent sports-person-ship, and the joy of playing. All players are responsible for upholding the Spirit of the Game. For more information on Ultimate, please see the website of the World Flying Disc Federation.
สอนการโยนจานร่อนโฟร์แฮนด์และแบ็คแฮนด์
(short introduction video "how to throw" in Thai)
Thanks to our star player Noknoize (2018)
แนะนำกีฬาสมัยใหม่ จาก จานร่อน สู่ Ultimate Frisbee เปิดหน้าต่างในการรู้จักชาวต่างชาติ
(general introduction video in Thai)

คลิปนี้ผม live ไว้ตั้งแต่ 16 กุมภาพันธ์ 2019 ตอนมาร่วมแข่ง Ultimate Frisbee ซึ่งเป็นกีฬาสมัยใหม่ คนไทยยังเล่นกันน้อย ซึ่งชุมชนคนที่เล่นมีชาวต่างประเทศเป็นจำนวนมาก